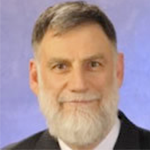 DISTINGUISHED PROFESSOR
CHRISTOPHER CHARLES BERNDT
BAppSc University of South Australia; PhD, DEng Monash University Professor of Surface Science and Interface Engineering
Department of Mechanical Engineering and Production Design
Professor Berndt has 4 decades of scientific and engineering competence in materials processing that is focussed on industrial and knowledge outcomes. Chris has special expertise in coatings and additive manufacturing processes that are created by advanced thermal spray technologies. His problem solving approach is to design the microstructure that is require for the specific application and component functionality and then to create the material by using additive technologies that involve layer-by-layer deposition. These materials are then tested under conditions that represent service needs; i.e., mechanical, environmental, biological and other needs to suit bill of material requirements.
Professor Berndt is the Founding Editor, and now Editor Emeritus, for the Journal of Thermal Spray Technology. He is a member of some 10 professional societies in the materials, mechanical, manufacturing and biomedical fields and has more than 550 publications in the field of materials science and engineering. He also holds Fellowships in the Australian Institution of Engineers, the American Society of Materials International, The Institution of Metallurgists (UK), the American Society of Mechanical Engineers, the Australian Ceramic Society, Alpha Sigma Mu (the professional materials engineering society), and the American Ceramic Society. He is a Chartered Engineer (UK), a Professional Engineer (Australia), and a Member of the College of Bioengineers (Australia).
CAREER RESEARCH HIGHLIGHTS
Research Highlight 1
Professor Berndt proposed and implemented the first thermal spray experiments in 1990 to form coatings from liquid-based precursors. This circumvented the century-old traditional and expensive process of using solid feeds. The publications arising from this original research paved the way for global research on this topic to be advanced.
RESULT
Liquid spraying technologies, including new equipment and innovative material chemistries, have been entering the commercial arena since 2010. This is perceived as a growth area for new functional materials.
Research Highlight 2
Berndt has championed the measurement of physical properties of thermal spray deposits to provide reliable data for engineering design. Properties include adhesion strength, hardness, toughness, and modulus; as well as metallographic characterizations such as phase structure, porosity distribution and microstructural identification.
RESULT
The techniques developed through these studies are used as the gold standard by the thermal spray community, with special reference to ASTM C633 that was revised and updated by an ASTM committee under the Chairmanship of Berndt. The upshot of this extensive contribution has been several extensive compendiums of this knowledge and the establishment of thermal spray processing-property maps in the fashion akin to analysis via methods of materials genomics.
Research Highlight 3
Thermal spraying of hydroxyapatite (HA) for orthopedic applications has been extensively documented by PhD and post docs in the group of Prof. Berndt. The challenging research objective is to control the process parameters of the chaotic thermal spray method so that desirable microstructural and phase properties can be achieved.
RESULT
A deep understanding of HA coatings has evolved so that the phase structure can be designed to be functional within a 3D biological environment. That is: amorphous and crystalline phases can be located on an orthopedic appliance so that remodeling and fixation can be optimized.
Research Highlight 4
Berndt has demonstrated leadership within the world-wide community of materials. He has contributed to the global research environment by (i) founding the Journal of Thermal Spray Technology, (ii) leading the Australian Ceramics Society (for two terms) and the American Society for Materials (a 6-year commitment) in his capacity as President, (iii) leading the Industrial Research Institute Swinburne for 3-years as Director, (iv) convening conferences in the area of thermal spray and materials science/engineering, (v) running thermal spray workshops and courses over the past 20 years, and (vi) training more than 20 PhD scholars.
RESULT
The researchers and engineers trained by Chris have advanced their own highly successful careers throughout many professional sectors. These individuals are scattered around the world and hold high level positions in national labs, universities, industry and government. They are using their advanced training under Berndt to further knowledge and understanding in materials.
Research Highlight 5
Berndt has formulated processing protocols for hard, wear resistant coatings that are used in aggressive industrial environments. The objective is to engineer an advanced coating by selecting appropriate materials and their respective thermal spray process parameters. Berndt has lead industrial teams at Caterpillar Inc., United Surface Technologies, and MacTaggart Scott Australia to establish standards and specifications for their respective industrial needs.
RESULT
The coatings and procedures that have evolved over this applied research has restored engineering components to their "as new" condition. This has direct economic outcomes for industry since their production efficiency and manufacturing productivity is boosted. This research has also led to the creation of jobs for the post docs and PhD students who have contributed to these industrial successes.